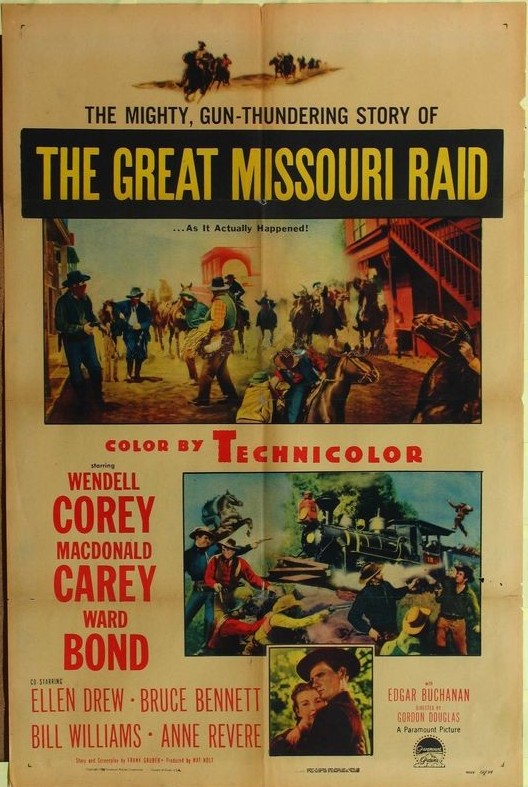 The Great Missouri Raid stars Wendell Corey and MacDonald Carey as famed Kansas outlaws Frank and Jesse James. Once more, the James Boys are depicted sympathetically as victims of circumstance forced into a life of crime. Joining Frank and Jesse on their bandit raids are the Younger Brothers, portrayed by Bruce Bennett and Bill Williams. The heavy of the piece is Union major Trowbridge (Ward Bond), who seeks vengeance after Frank and Jesse kill Trowbridge's brother in self defense. Whit Bissell is appropriately furtive and beady-eyed as Bob Ford, the "dirty little coward" who'd eventually shoot Jesse in the back.

From 16mm film transfer

Directed by Gordon Douglas

1951  color  84 min

Wendell Corey

Macdonald Carey

Ellen Drew

Ward Bond .

Bruce Bennett

Bill Williams

Anne Revere

Whit Bissell

Tom Tyler

Paul Fix