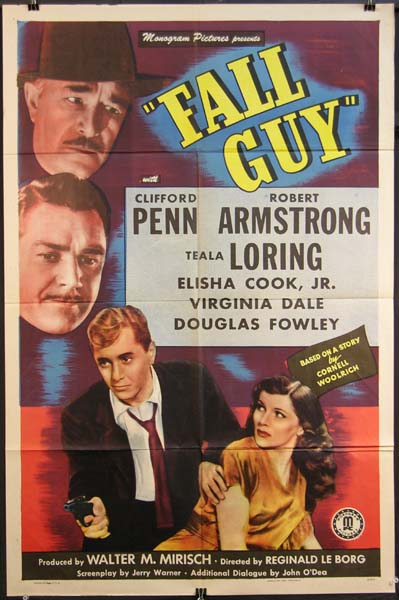 A man is arrested for murder and  cannot remember a thing about the night the  murder happened. He insists he is innocent, but all the evidence tells a different story. He was found at the scene of the crime with a bloody knife in his hand. Fortunately, a policeman friend, believes his innonence. He manages to get him out of jail and together, they begin looking for the real killer.

From 16 mm film transfer

Clifford Penn, Robert Armstrong

Teala Loring,Elisha Cook Jr.

Douglas Fowley,Charles Arnt

Virginia Dale

1947   B&W  64 min