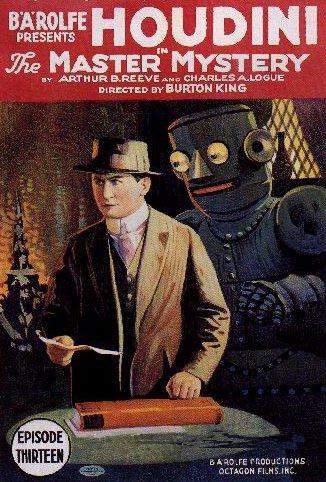 Justice Department agent Quentin Locke must investigate a powerful cartel protected by a robot (here reffered to as "The Automation")and using a gas weapon "The Madagascar Madness"

Directors:Harry Grossman and Burton L. King

This is a 1919 silent serial featuring the exploits of Harry Houdini. This serial originally was 15 Chapters but, it has been edited into approx 11 Chapters containing an almost complete story line. Mostly missing are chapter titles and chapter beginning recapitulations.

Highly recommended !!!

Comes on 2 DVD discs or 2 VHS tapes

SHIPPING RATES:

USA.. all prices as listed; CANADA; add $9.00 p/item; OVERSEAS :add $11.25 p/item

Multiple titles please inquire for better shipping  rate