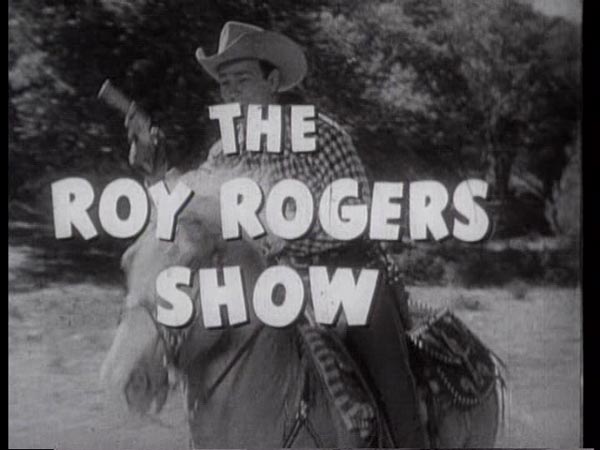 The Roy Rogers show aired from  Dec 30, 1951-June 9,1957 on NBC at 6:30 pm on Sunday evenings.

it was considered a "modern day" western series. it featured gunfights, mystery, drama, romance and a whole lot more.

there were 100 episodes at

30 min ea. in b&w

IN 1961 CBS BEGAN AIRING RERUNS OF THIS SERIES ON SATURDAY MORNINGS FOR 3 1/2 SEASONS.

Starring

Roy Rogers

Trigger

Bullet

Dale Evans

Buttermilk

with

Pat Brady

(jeep=Nellybelle)

Reed Howes as 

Sheriff Tom Blodgett

Harry Harvey, Sr.

as

Sheriff Tom Blodgett 

(some early episodes)

This set contains seasons 1-6 on 25 discs in

CHRONOLOGICAL order. THESE EPISODES ARE ALL UNCUT & UNEDITED !

Comes in two hardcases with artwork.